Starting weight: 229
Last week's weight: 225
This week's weight: 225
Gain/loss this week: 0
Total loss: 4
SON OF A....
The weird thing is, this was probably my most successful week yet. I drank A LOT of water-- 100 ounces a day. I climbed up and down the 6 flights of stairs to the top of my office building at least four times... maybe more.
It's been really cold lately-- the high today is only supposed to be 49. I know, 49 is probably shorts weather for some of you. I live in California-- 49 degrees is COLD! it's always harder for me to drink water when it's cold... but I will force myself to do it! I want to wear a bikini this summer!
I'm Linking here....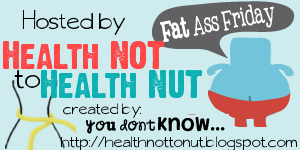 and here: